Technical School Vs. College: How HVAC Professionals Can Earn More Than College Graduates in Ohio
Technical School Vs. College: How HVAC Professionals Can Earn More Than College Graduates in Ohio
Acquiring a college degree in the U.S. is an expensive affair. College students often find themselves having to rely on relatives, work multiple jobs, and takeout student loans to enable them to get some form of financial relief. It is this high cost of getting a college education that has caused many would-be college students to reconsider their career goals.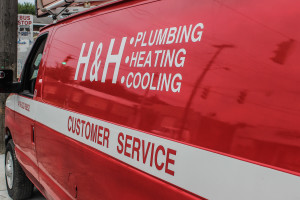 Many have had to seek alternative solutions to going to college. The savvy ones have ended up in technical fields such as air conditioning, ventilation, and heating. Such fields are considered smart alternatives as those who follow them stand a chance at becoming hugely professional. All this can occur without having to spend a lot of money or years in school.
For one to gain a better understanding of the financial consequences posed by a technical HVAC training vs college education, there is a need to look at numerous factors. For instance, you need to consider the chances of going into debt, education expenses, and the average salaries earned by HVAC professionals.
Earning Potential: College Graduates vs HVAC Technicians
In the United States, an HVAC technician earns an average annual pay of $49,234. Their annual salaries may be as low as $24,500 or as high as $74,000. However, many technicians take home an annual pay of between $39,500 to $56,500. Regardless of how you look at it, technicians have impressive pay.
This is more so considering close to 51.1% of all HVAC technicians do not possess more than a high school diploma. With some having not completed their high school education. 42.6% of these technicians possess some college education or an associate degree. The salary of an HVAC technician can increase with time as the technician gains skills which makes them invaluable to an employer.
To get a better picture of just what makes HVAC jobs better, one needs to look at the annual income of those who have gone to college. Statistics show the earning potential of a salaried employee who has attended college starts at $40,100 per year, for an employee who does not have a degree. It goes as high as $94,200 per year for a salaried person having a professional degree.
How Much Does a College Education Truly Cost?
Most Americans get to learn about the importance of attaining a college education from a tender age. But what many are not told is the cost of getting one. Did you know the average student in college will graduate with student debt amounting to $31,172? This is a debt they need to repay within 30 years, and in some cases, 10 years.
Some will continue to repay this debt long after they have left their jobs and gone into retirement!
Summary
While HVAC training still costs money, a certificate will normally cost the student and their parents between $1,200 to $15,000. This makes it an attractive option for parents who are not in a position to pay the $21,370 per semester required to attend an ivy league college. HVAC jobs also appeal to high school grads looking to get an affordable degree. A degree that will also allow them to join the workforce and earn a tidy sum each year.